Vogue 8685 with Latte flavor version
Who says it's better to wear darker colors in the winter? And who says white makes you look fat?!…
I have my coffee latte at one hand and going through some magazines for an inspiration piece for my next sewing project and I realize that I still haven't tried out one of my recent purchases from Vogue Patterns. So I rushed to my fabric stash and started searching for a nice piece of fabric that I could use for this intriguing pattern. As it turned out, I did not have one piece enough to make a dress, but two great fabric pieces that would either look great together or would make me look like a cup of Coffee Latte! (i'm hoping that I succeeded in getting the former result…)
Most of you would remember the v8685  from earlier collections of Vogue Patterns. Although I had my eye on this pattern for a long time, I could not sew my version of one of the 6 versions presented in the pattern envelope. 
The dress on the model looks like it would go perfect with a lightweight fabric. But my enthusiasm to use the pattern was too much to wait for couple of more months. So I decide that I would go for a two color look and keep the eye-catching effect of a white dress. 
PATTERN REVIEW
Although the seams on the bust look quite intriguing at first sight, on my first fitting, I realized that it was for flat chest chics and would create a magnifier effect for an average cup size chic like myself! But at that point I had already cut my fabric and couldn't alter the pattern. So instead of crying for my bad luck, I overstitched the seams and created quite a nice look in the end. 
The best part of this pattern is the way they've hidden the pleats in the circular cuts. I thought that since I had a very limited amount of fabric, I could go for a layered look with my coffee latte colors and make the dress look even more interesting. 
As for the long sleeved version of the dress, I think there's a serious problem in the patterning. The size of the sleeves looked gigantic and I had to reduce the width of the sleeves quite a lot in order to get a sleek look. FYI…
As for the skirt part, I kept the layered look and stitched the waist part onto the skirt part on contrary to the pattern instructions. The truth is I still have problems in finishing the circular seams in a clean way. 
Although I'm not fond of back zippers, for a thick and layered dress, I could not move the zipper on the side and kept it at the back. But I still do not like the idea of getting help from someone else when zipping up! :)
I think the circular seam lines would look much better with a lighter color fabric and not so much with heavy prints. So I'm quite content with my coffee latte choice of colors :)
In the end, I loved the dress! It's so comfy and quite flattering for a pear shape body type as well. I will be using this pattern with spring / summer time fabrics as well. 
happy sewing! :))
What do I do? I try to get the best out of life...How did it all start? One day I decided that it is time for me to stop paying for clothes so much and make them myself. But the problem was, I had never sewn before in my life! So, I started following my inner voice... and youtube records... Since then, I sew whenever I can and defy the zillion dollar fashion industry in my own way :))
hit counter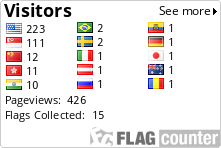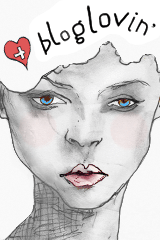 Blog Directory Top Blog Sites


Blogs Blog Tools Promote Blog