Hmmm… Shiny! :)
Does anyone has extra foil lying around the kitchen drawers? You do not need to limit its use with the kitchen! See the dress I made? :))) 
No, of course I'm not serious! This is just another gorgeous fabric that I've bought… Couldn't resist the shiny color, how could I ?!…
So I bought this silver fabric, came home and after the dazzlement effect wore off, I started thinking what to do with it. It stayed in my fabric closet for a while and then couple of nights ago, when my little one miraculously decided to sleep early, I rushed into my sewing room and started thinking about a new project… And finally, voila! 
This is just another made-up pattern from moi… I used the top from a gorgeous pattern released by Burda Style (visit here for that project). I highly recommend this pattern guys. If you haven't bought it already, go to its international store and purchase it: here's the link.
Below you can follow the amazing seam details on the dress. Since I had a very nice version of the original dress (seasoned with my "origami sleeves" :P), I wanted to have a more playful skirt this time. 
What I did with the skirt part of the pattern was to first stitch together more black fabric on the waistline so that the skirt color wouldn't look too distractive. I also wanted to add pleats to the skirt part so I threw away the original pattern and used the skirt pattern I once used in my "Madmen Dress" (visit here)
I shortened the hem and lengthened the pleats. The skirt pattern I used in the above project was also an altered one. I just love playing with patterns! One day I may end up starting my own pattern collection as well :))
So here's how it turned out: - although it may look stiff like a foil, it has quite a soft tissue by the way.
 When I stitched together the top and the bottom, it felt like I should add more color on the top in order to balance it with the shiny bottom. Then I decided to add a simple and sleek lace detail to the front and to the sleeves.  
Oh I just adore my new dress! It's so unique, it's so me! Why don't you try it with different color / fabric combinations and tell me how yours has turned out?     
Dear reader,
In case you haven't started sewing your style, this is your year to learn it! :)))
cheers!
irem

blog comments powered by

Disqus
katt0009 likes this
lakeshorechatelaine likes this
sewingyourstyle posted this
What do I do? I try to get the best out of life...How did it all start? One day I decided that it is time for me to stop paying for clothes so much and make them myself. But the problem was, I had never sewn before in my life! So, I started following my inner voice... and youtube records... Since then, I sew whenever I can and defy the zillion dollar fashion industry in my own way :))
hit counter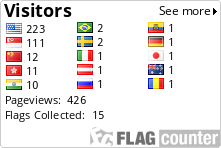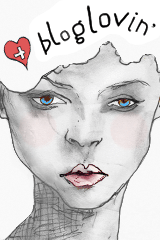 Blog Directory Top Blog Sites


Blogs Blog Tools Promote Blog