I'm back with an awesome jacket!
I know… It's been ages… I was so overloaded with my day job that I couldn't update my blog as much as I wanted. 
But the hectic 2012 has finished and I'm back with new projects :))
So, zillion years ago I've posted a text about my upcoming sewing project. I'm glad to say that I've finished it, wore it many times and already put it in the spring/fall shelf of my wardrobe 'cause the winter is back, after long days of cold but sunny weather.
As some of you might remember,  the pattern I used was from Burda Style's August 2012 issue ( pattern no. 137). It's also sold here separately: Shawl Collar Jacket
When I saw this pattern, the first thing I enjoyed about it was the collar. I somehow do not like classic jacket collars as I feel that they make me more "chesty":) 
The original jacket looks terrific with this bright blue fabric and I suspected that my version may not look that sexy if I use a boring gray color - and I already had bought the fabric!
So instead of searching for a fancier fabric for this jacket, I thought about adding more color around the collar. What do you think?
 ALTERATIONS
As most of the patterns, this one required some alterations for perfect fit.
The original pattern doesn't have matching seam lines a the back (highlighted with purple above). This creates a weird look when the fabric is cut. Maybe it was just me, but when I reduced the length of the side back pattern, the lines have matched and the back side of the jacket turned out much better. Just bear it in mind if you decide to use this pattern. 
I also reduced the length down from the waistline in order fit it for my height. 
LINING
Well… I'm not very proud of the outcome… Although it does look good on the outside, I'm still having trouble in "bagging" the lining perfectly. Please do send me some links for good tutorials on this. 
The lining on the collar looked fine. It was rather easier to sew. 
But since Burda didn't provide an extra pattern for the lining, mine turned out  almost 1 size larger than I should have cut :(
Still, it looks fine from the outside and the good news is I have more sewing project to finalize before I learn how to insert jacket lining professionally :) 
See you soon!
blog comments powered by

Disqus
mccmclmr likes this
xternalworld likes this
sewingyourstyle posted this
What do I do? I try to get the best out of life...How did it all start? One day I decided that it is time for me to stop paying for clothes so much and make them myself. But the problem was, I had never sewn before in my life! So, I started following my inner voice... and youtube records... Since then, I sew whenever I can and defy the zillion dollar fashion industry in my own way :))
hit counter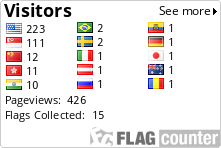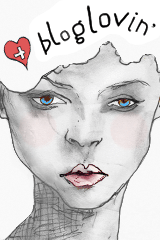 Blog Directory Top Blog Sites


Blogs Blog Tools Promote Blog