I'm featured in Sew News!
This month has been full of surprises and gifts for me!
- Last week I learned that I was featured in Fashion Spotlight blogs of Tumblr.Com;  
- I then received a very nice fabric gift from another blogger and …
- yesterday I got a gift pack sent from miles away with a letter saying that I was featured in Sew News Magazine's October  / November 2012 issue! How amazing is that?!  :D 
Months ago, when I first launched the English version of my blog "Sewing Your Style" and published a post on their blog "sewingdistrict.com"I got a message from the editor of the magazine, saying that they were very interested in my review and would like to include it in their upcoming issues.
My review was on the famous Rachel Comey pattern from Vogue Patterns no. 1247 ( read the review here if you like ).
Then I totally forgot about it… since this week! As a thank you gesture, they also sent me an awesome book called "Sewing Basics" by Sandra Bardwell. Amazing really!
I was of course thrilled by it :) But  let me talk about the book a little. I will be writing a book review about it after I read it through (couple of times most probably), but let me tell you this much, even with a quick look through I can see that it's quite a good reference book where all techniques are described, photographed and illustrated very clearly.
As a self-taught seamstress I am quite familiar with sewing books and many of them give me the uneasy feeling that make me think as if how hard they try to explain the very basics, I cannot get it…
That's why, I believe the most important thing in such self-taught type of books is the clear instructions with lots of good quality photos and illustrations that won't make you feel like a dummy. Sandra Bardwell's book of Sewing Basics is definitely very reader-friendly and includes quite a lot of techniques that are beyond "basic" sewing skills. 
But, more on the book review later. Now let me enjoy myself a little :D
By the way, keep following their website; they're always giving free stuff, patterns, mag.s books etc. every other day! : http://sewnews.com 
*** 
Oh, by the way, here's the page: :)
blog comments powered by

Disqus
What do I do? I try to get the best out of life...How did it all start? One day I decided that it is time for me to stop paying for clothes so much and make them myself. But the problem was, I had never sewn before in my life! So, I started following my inner voice... and youtube records... Since then, I sew whenever I can and defy the zillion dollar fashion industry in my own way :))
hit counter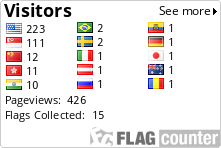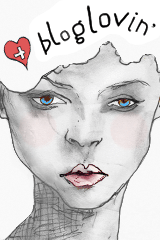 Blog Directory Top Blog Sites


Blogs Blog Tools Promote Blog