An Hour to Sew Top and some hospital fashion…
It's been almost 2 weeks since I shared a sewing project with you :( Partly because of the heavy workload in the first week, and partly due to my 3-year-old man's unexpected and unending sickness in the second week :( 
When things started to get back to normal at home, I rushed into doing the two things I enjoy doing most in life: sewing and blogging about it :))
So this week's easy-to-sew project is again from BurdaStyle Magazine. It's pattern no. 108 in its August issue - also sold on their website: link here.   It has a loose cut and very few details, allowing novice sewers to enjoy their tailoring skills and practice making a neat neckline facing. 
I'm not so sure about the back fitting of this blouse. It's pattern's fault, not mine - I promise :) If I had used even a slightly thicker fabric, this loose upper back would have looked disastrous. If you intend to use this pattern, just bear in mind to use soft and lightweight fabrics. 
The sleeves look like a thinner version of batwings - which I normally do not prefer. I must say that the length of armholes were just within the tolerable limits for my taste. 
When I was making the neckline facing, I wanted to go by the book this time and did not cheat, did not look for an easy trick etc… It felt really good to finish the neckline with a flawless sewing for a change :)) 
I used a red button which I adored after finishing the top even though I can't see it when I wear the blouse. I just love such details in my outfits :))
So let me talk a little bit about the "hospital fashion" part of the post. When we couldn't stop coughing and fever after 5 days, I had to take my little man to hospital couple of times this week. Being deprived of playground and friends for a week, my wee man became quite grumpy. 
So while we were waiting for the doctor, I had to make all sorts of entertainment in order to keep him happy. Finally, I figured out a way both to engage him and to help me catch up on my blog. Please find below, the most awesome fashion shoot by the youngest professional photographer :))
see you soon!
blog comments powered by

Disqus
What do I do? I try to get the best out of life...How did it all start? One day I decided that it is time for me to stop paying for clothes so much and make them myself. But the problem was, I had never sewn before in my life! So, I started following my inner voice... and youtube records... Since then, I sew whenever I can and defy the zillion dollar fashion industry in my own way :))
hit counter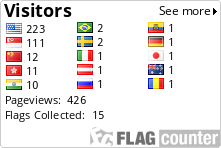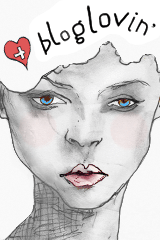 Blog Directory Top Blog Sites


Blogs Blog Tools Promote Blog