Polka dots and childish dreams…
For years I have thought that polka dots were for little girls. Lately I realized that they can be quite chic if styled smartly. I think I'm getting the idea that anything can be wearable and perfectly fashion-forward with correct styling. Or maybe it's only to do with me getting older and freeing myself from my boundries :D
When I first bought this fabric - a white cotton with navy blue dots on it - I immediately thought about sewing a 50s dress. But then, with the multiplied effect of polka dots, I thought it would look too sweet that it might cause a toothache and decided to make a modern dress with a slimmer cut. 
The pattern I used for this dress is M6460. I was appreciating the Macaron dress pattern for so long but was intimidated by the shipment costs to Turkey :( Then I saw this pattern on McCall's and liked it even more than the macaron, with its fitted look and 4 available versions.   
I think it's quite an easy pattern to sew. In order to reduce the "sweetheart" effects of the polka dots and to make use of my leftover fabric I used for my lace dress (FYI: Is it a curtain? No no, it's a lace dress!), I decided combine the two.
I made version C in the pattern envelope. The only challenge in this pattern was the circular piece on the yoke front. But since both of my fabrics were quite elastic, it turned out to be quite easy. Making overstitching would have been even more easier but I did not want to make my dress look too casual.
Another alteration I made on the pattern was to change the place of the zippers. I always avoid back zippers 'cause they're never easy to wear if you get dressed by yourself and in a hurry. 
Where would I wear this dress?… Nowhere! For the first time I haven't made this dress for myself :)
My lovely polka dotted dress will go to an auction to raise money for an orphanage village in Bolluca / Istanbul.
BOLLUCA CHILDREN'S VILLAGE 
Bolluca Chidren's village is a part of international SOS Children's Villages that was establised in 1992. A Crafts and Homedecor website in Turkey (10Marifet.Org) is organizing an auction to raise money to support opening up more houses for more orphans. Do not get distracted by the language barrier and visit the global website of the Action: www.sos-childrensvillages.org
blog comments powered by

Disqus
sewingyourstyle posted this
What do I do? I try to get the best out of life...How did it all start? One day I decided that it is time for me to stop paying for clothes so much and make them myself. But the problem was, I had never sewn before in my life! So, I started following my inner voice... and youtube records... Since then, I sew whenever I can and defy the zillion dollar fashion industry in my own way :))
hit counter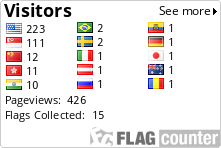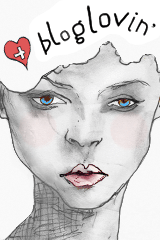 Blog Directory Top Blog Sites


Blogs Blog Tools Promote Blog