Watch and Learn Grasshopper - How to make piping outfits
I woke up this morning thinking that it is a fine day to write about how to make piping at home! 
So, what t is a piped bias one may ask… Hmm,  think about the boring pillow and cushion covers… Not a very inspiring example isn't it? :P
Well, let me tell you, by using the right combinations it becomes a very cool sewing technique that turns an ordinary pattern into a chic outfit. And the good part is… it's quite easy to do! 
Some examples of piped bias / piping dresses:
By using the right color combinations, this technique turns a simple design into a very chic one doesn't it?                 
So, here's how to make a piping / piped bias:
1- Take a fabric in any color you'd like to use. This can also be a leftover fabric from a previous project. Then cut it diagonally / to make a bias tape. I go for cutting 1.5 inches (3 cm).
2- Get a cording in any thickness you like - the average of 0.5 inches is the optimum.  
3- Put the cording onto the bias tape. 
4- Cut the bias tape into two and pin the cording on the wrong side of the bias.
5- Then start sewing. In order to avoid stitching over the cording, slightly push it with your fingers. 
Tip: Do not stitch it very close to the cording 'cause once you stitch it onto the garment, you wouldn't want the seam line show up on the right side when your outfit is finished.  
6- Our piping is ready. Now let's talk about the tips to stitch it onto the outfits. 
7- Before you seam the outfit parts together, take one and pin the piped bias onto the fabric.
8- Remember the previous tip on Step 5? Now, in order to avoid stitches showing up on the finished outfit, you should have the second seam line closer to the cording. When you seam together all the parts, you won't be able to see the piping stitches outside. 
9- So before you seam together all the parts, your piping should look like this -  with two seam lines.
10- Stitch the other fabric onto the piping and you'll end up having a look like this. 
That's it! If you're using this technique for the first time, it might take a little while to get used to doing it quickly. But once you finish your outfit and adore the look you achieved, you will want to use it almost everywhere! :) 
Take a look at two of the projects I've done by using this technique:
My flip flop summer dress with 1950 pattern:
happy sewing!
blog comments powered by

Disqus
What do I do? I try to get the best out of life...How did it all start? One day I decided that it is time for me to stop paying for clothes so much and make them myself. But the problem was, I had never sewn before in my life! So, I started following my inner voice... and youtube records... Since then, I sew whenever I can and defy the zillion dollar fashion industry in my own way :))
hit counter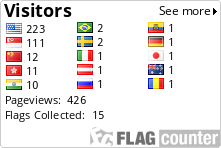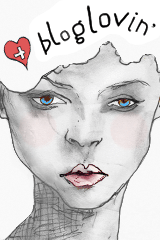 Blog Directory Top Blog Sites


Blogs Blog Tools Promote Blog