Defying the summer laziness…
I've been sewing like crazy since the start of my holiday but was too lazy to take photos of my projects. I then realize that it's been only 2 posts this month so I rushed into taking photos at least for my final project. 
This blouse is made with Simplicity 2614 and the lace skirt completing the look is - hopefully- well recognized by the SYS readers. It's SYS wardrobe's favorite lace skirt! :)
The main reason behind this sewing project was to get prepared for the fabric booties I collected from my recent Paris and Adana trips. Since I never sewed a chiffon silk before I was too timid to cut those magnificent silk fabrics before improving my sewing skills :( 
So, as a scapegoat, I chose working on a chiffon silk that I bought for 5 EUR a meter from my favorite cheap fabric store in the city. Unfortunately, the sacrifice was too bloody. There were crooked stitches, faulty seams all over the place! Finally I managed to get an "OK to wear" blouse wept in tears… 
I will share with you what I have learnt about sewing chiffon silk so far, but apparently this post is open to all comments that would give more insight about working with good quality chiffon silk!
The pattern I used for this project is from one of my favorite companies once upon a time, Simplicity. The shipment is getting too expensive lately :( 
I made 2 different versions of this blouse before and I thought it would be wise to use an already tested pattern in my quest to sew a chiffon silk. 
I will share with you photos from my other projects and the pattern review in another post. But let me tell you that this is quite an easy pattern to work with, especially when you still have lots to learn in sewing.  
My wimpy attitude in sewing my first chiffon silk outfit forced me to choose a practical pattern with no button holes, no collar, no interlining and no sleeves :) If I didn't know better, I would have even start sewing a napkin and practice sewing only 4 sides :P
THINGS TO TAKE INTO ACCOUNT WHEN SEWING A CHIFFON SILK: 
(as far as I figured out…) 
Due to the sheerness of the fabric, it makes it quite hard to cut it neatly. Thus, despite my quite lazy sewing habits (i.e. basting is sth I almost never do!) I cut the pattern not in half but in full size. It made cutting the fabric easier. (The stick man and woman on the photo are actually coasters made from glass. I use them as fabric weight :D)
The needle should be as thin as possible. I used Singer's 70/09. 
When sewing the hems, I used a folding foot to make things simpler. But still it didn't turn out very neat :(  
I couldn't use an overlocking foot for the seam allowances. But a simple zigzag stitch solved the problem. I may need to do a French seam technique next time.
I once bought a foot for satin fabric. Until this project, I couldn't understand what difference this foot would make, since it made almost no difference in sewing satins. However, when I used it for chiffon silk, this foot with a flatter base has helped me immensely. 
That's it! No buttons, no zipper, no sleeves. It was a very easy pattern and the outcome was… ok I guess. 
Well, it doesn't look that bad for a first attempt to sew chiffon silk. But there's definitely more room for improvement before I attempt on sewing the gorgeous silk fabrics I recently bought…
Have a nice week everyone! 
blog comments powered by

Disqus
simplifyyourlife likes this
llamapong likes this
sewingyourstyle posted this
What do I do? I try to get the best out of life...How did it all start? One day I decided that it is time for me to stop paying for clothes so much and make them myself. But the problem was, I had never sewn before in my life! So, I started following my inner voice... and youtube records... Since then, I sew whenever I can and defy the zillion dollar fashion industry in my own way :))
hit counter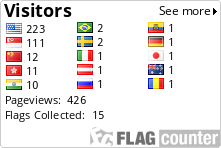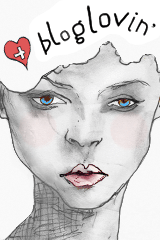 Blog Directory Top Blog Sites


Blogs Blog Tools Promote Blog