High fashion romper for my hard worker man
I love the look of rompers on little ones. Unfortunately, I cannot find much options in stores after the toddler size. Many of the RTW brands just use dark basic colors for boys. While I complain about the boys wear, many of my friends having daughters complain about having pink and red in almost all clothes they buy. So if you're also sick of limited color options for kidswear, try sewing basic patterns like this for your little ones. 
I actually bought this pattern from Mc'Calls (m6304) when my little one was born. I used it couple of times and since it's quite a basic pattern, it was very easy for me to use it later for bigger sizes. The original pattern includes a romper with a snap crotch option, a dress, a jacket and a shirt. As you can see, it's really a must have for every sewing enthusiast mother :)
I also wanted to decorate the front and back with cars using contrast colors. I first did the small one but couldn't pull off sewing all the teeny weeny pieces neatly. So I cut out a car shape from one color later on. 
In order to insert the car patch neatly, I first stitched the front pieces together; closed the seam allowance with overcast stitching and then stitched the patch at the front. 
Don't forget to finish this step before you insert the front and back lining. 
You don't need to stitch together the back pieces in order to insert the back patch. In fact, it'll be even more easier to close the side seams first, before you close the back. 
I think the picture below would explain my point better. This is how it should look before closing the back seams and before adding the lining. Finishing the lining, buttons and trouser hems after the  the patches (or pockets as an alternative) are attached properly is the only thing you need to keep in mind when sewing this type of outfit. 
Now let's see the romper in action!
The customer seems to be happy with the outfit…
Since I didn't do a snap crotch, I added a back zipper on the romper. However, it didn't seem to be very necessary when finished. 
The fabric I chose was a lycra woven so it was very easy for my man to walk around and do  some hard work with it!
The artistic photo shoot from the front…
Is it really the outfit that he likes or being able to do any messy work at the sandpit?
No no… It's definitely the outfit…
blog comments powered by

Disqus
What do I do? I try to get the best out of life...How did it all start? One day I decided that it is time for me to stop paying for clothes so much and make them myself. But the problem was, I had never sewn before in my life! So, I started following my inner voice... and youtube records... Since then, I sew whenever I can and defy the zillion dollar fashion industry in my own way :))
hit counter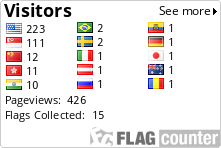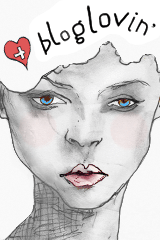 Blog Directory Top Blog Sites


Blogs Blog Tools Promote Blog