Watch and Learn Grasshopper - Sewing a Basic Skirt
I've been getting queries about how-to steps for sewing skirts. I recently posted a question about which / what type of skirt pattern you'd like to see as a sew-along. But I got a lot of different replies. So I decided to select a very basic skirt pattern to show the sewing steps in this post and surprise you with showing how you can use it for creating various chic skirts later on. 
Follow this post for learning to sew a basic skirt and keep an eye on the upcoming posts :)
Let's start. In order to sew a basic skirt (and to create fashion wonders with it later on :P ) you can select one pattern from the following links or draft it yourself. 
This is from BurdaStyle Mag. 03/2010; can be purchased from here.
You can find similar basic skirt patterns from: 
In a nutshell, the pattern you'd select, should look like the one at the left - 2 darts at the front and the back, with a side zipper, no pleats. 
I used a self-drafted pattern for this post. More information on making a self-drafted pattern later on ;)
1- Draw and cut the pattern at your size. 
Tips for Pear-Shaped and Plus Sized:
2- Measure your hips and make sure that the pattern starts extending right after the fullest part of your hips. For example, even when I sew pleated skirts, I tend to make my skirt as tight as possible between the waist and the hips. I then add more inches to the sides if I want an a-line skirt, a pleated skirt or even if I want to have a pencil skirt I take the fullest part of the hip as the width of the skirt in order to avoid a lightbulb look with my pencil skirt :P
See the drawing below, kindly provided by www.fashion-era.com :
3- After adjusting your pattern according to your body type, place the fabric onto the pattern and carefully cut the skirt parts. 
4- Close the darts. Start from the largest part of the dart and go down to the end.
5- Once you close all the darts, stitch up one side of the skirt. 
6- According to your body type, decide on the length of your side zipper.  DO NOT insert your zipper before you stitch the facing onto the skirt. I believe inserting the zipper after sewing the facing would provide a neater look. 
Tips for Pear-Shaped and Plus Sized:Finish your zipper right before the fullest part of your hip. 
For inserting invisible zippers, follow this tutorial: Sewing Invisible Zippers
For inserting standard zippers to a lined skirt, follow this tutorial: Inserting Zippers to Lined Dresses
7- Close the sides with an overlocking stitch. Enjoy a glass of brewed tea or a cup of coffee in the meantime - if you get bored doing it as much as I do - I really DO envy people owning sergers :)
8- If your hand sewing skills is not very good, or if you're LAZY as I am, you can machine stitch the hem. IF you're not very good at sewing, and IF your skirt fabric is light enough, fold it once straight stitch it. Fold it twice and straight stitch it again. 
OR, make an overlocking stitch on the hemline and then fold it with a straight stitch. 
If you're good at hand sewing and if your fabric needs hand sewing like woven fabrics, hemstitch your skirt. Perhaps this tutorial on hemming stitch by hand provided by The Sewing Divas would help you as well.
Now your skirt hem should look like this, IF you made a machine straight stitch.
9- Make a clean finish seam on the one side of the facing. Stitch it onto the skirt, with RIGHT sides together. You'll then fold it inside the skirt. 
10- Once you finish it all, the skirt should look like this before the zipper is inserted.
Well, well… You did not like what you saw?… You think that it is too simple?… Let me show you one of the projects I've just finished using this very pattern. 
OR would you like to make your own lace skirt, using this simple pattern? 
Are you intrigued enough to learn creating chic outfits using simple patterns like the one I just explained?
Keep watching grasshopper :))
blog comments powered by

Disqus
opheliatowers reblogged this from sewingyourstyle
What do I do? I try to get the best out of life...How did it all start? One day I decided that it is time for me to stop paying for clothes so much and make them myself. But the problem was, I had never sewn before in my life! So, I started following my inner voice... and youtube records... Since then, I sew whenever I can and defy the zillion dollar fashion industry in my own way :))
hit counter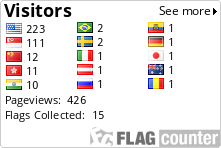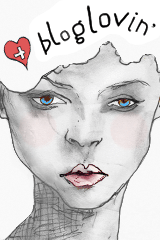 Blog Directory Top Blog Sites


Blogs Blog Tools Promote Blog